Direct mp3 Download
(right click and "save as")
Direct mp3 Download Backup
(right click and "save as"; via
Blip.TV
)
This is the latest episode of the syndicated FuseBox Radio Broadcast with DJ Fusion & Jon Judah for the week of May 13, 2009 with some new and classic Hip-Hop & Soul Music, news and commentary.
This week's commentary focused on
the absurd bill that Rep. John Conyers (Democrat - Michagan) is trying to pass through the U.S. Congress called HR848, that if it passes, will have various NEW music costs are passed on to all sorts of FM radio station owners, with the high possibility that great deal of Black-owned Radio Stations (and just regular radio station period) to shut down due to various economic issues
.
We talked about the potential impact this could have culturally in the U.S. for not just the Black Community, but for the music community at large from music artists, to listeners and others.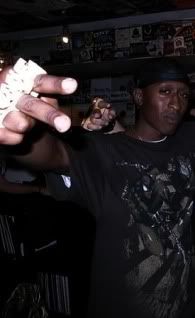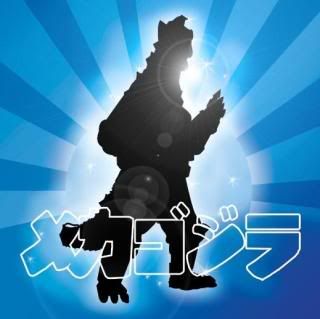 We also had a great interview with independent Hip-Hop MC, producer, graphic artist & activist Ravage the MeccaGodzilla (
http://www.ravagenrumble.com
).
We covered everything from Ravage's influences, being one of the founders of G.A.ME (the Grassroots Artists MovEment) in NYC, his history with the music industry from being a member of the supercollective Monsta Island Czars (MF Doom, MF Grimm, etc.) and beyond, Ravage's vision of the growth of Hip-Hop & where it needs to go, his latest album project (the "Erroars" production LP) & upcoming music situation, the international scene and more!
We do have a new Black Agenda Report segment but no new Direct EFX segment this week.
Feel free to check out
some recent episodes of the syndicated FuseBox Radio Broadcast here on BlackRadioIsBack.com - all of the shows are clean/radio friendly
.
FuseBox Radio Playlist for Week of May 13, 2009 (in no particular order)
Pharcyde/The Rubbers Song/Red Hot Organization
Brisco feat. Busta Rhymes & Flo Rida/You Know What I'm Talking About/Poe Boy
The Jacka/Feat. Andre Nickantina/Glamourous Lifestyle/SMC &
TearGas61609.com
E The Hip-Hop & R&B Rockstar/U Like Me/FaceMen Kartel & PhatCats Ent
LMFAO/Yes/Universal Motown
MC Lyte feat. Charles Hamilton/Loading/White Label
Reflection Eternal/Back Again/Blacksmith Records
Ravage the MeccaGodzilla/Metsu Anasatsuken09/
RavageNRumble.com
Jadakiss feat. OJ the Juiceman & Swizz Beats/Who's Real/D-Block & Def Jam
Mistah F.A.B./No 420/Thizz Ent.
Katia Cadet aka Babykat/Get It Started/Sequence Records
Ravage the MeccaGodzilla/Tracks from the "Erroars" LP (Follow, UrFuked, Monsta Eyez, Asian Sensation, Lunch Room 1996, Mystery of Mina, Untitled, Erroar Echo, Magma, Awokenbeethoven, G.O.D.2, Prophecy Pleaze, Stopit 2004, Halozzz, Mic Avengers, Nihon Fast, 8 Bit, Genesis)/
RavageNRumble.com
Bishop Lamont/Friends/Aftermath
Jazmine Sullivan/Dream Big/J Records
Wordsmith & Chubb Rock/Old 2 The New/Wordwise Publishing
Thad Reid/Do My Thang/
ThadReid.com
Nikki Lynette/Oooh Mommy/MySpace.com White Label
The Clipse feat. Kanye West/Kinda A Big Deal/Columbia
KRS-One & Buckshot/Robot/Duckdown
Serius Jones/Ain't It True/White Label (
http://www.GetSerius.com
)
PLUS Some Extra Special Hidden Tracks in the Jon Judah Master Mix w/ Old School Classics and more MySpace.com Independent Music Finds
Current FuseBox Radio Broadcast Radio & Internet Affiliates (as of this week):

UrbanNetwork.com's The Mix Internet Radio Station - UN Power Jam Radio (owned by Urban Network Magazine) OKRP.com, ReeWineMusic.com/ReeWine Radio, Progressive Blend Radio, Sprint Radio Extra/mSpot (via the Worldwide Alpha Communications Network), SouthBound.FM, DeadBeat Radio, CrackAudio.com, TheBestJams.com/The Best Jams Radio, FlyTunes.FM/FlyCast ,Planet Urban (Austrailia)/PlanetUrban.com.au, AmalgamDigital.com, BlockJams.com, ConspiracyUK.com , FONYE Radio , VI Radio , DurdeeSouthRadio.com , Beyond.FM , MyBlockRadio.net, Rutgers University Radio, WRSU 88.7 FM, Stop Beefin' Start Eatin' Radio, Ceesiety Radio, Mixshow Blast Radio, Slip-N-Slide DJs Podcast, The Best Jams, ExtravaGangsta Radio, HipHopSoulRadio.com , Digiwaxx Presents: The Blast , White Folks Get Crunk for DJs, Legion Music & Media, UnderWorldMixRadio.com, MixLaWax Radio, Trunk Hustlers Online, 907 Jamz. The6.FM, Nilo Radio, 1.FM Jamz, Blayze University Radio, Blip.TV, iBlog126.com, Miro, WSOUF.com, True Fire Radio, StreetsD.com (Streets Mos Magazine Radio), Rock The Dub, Last Word Online, Soul Pitch Hustle, BlackCoffeeChannel.com (Coming Soon), Gutta Muzik (HD) Radio (Coming Soon)



** Most Stations/Outlets Tracked via RadioWave Monitor, Mediaguide & SoundExchange **
Subscribe to get the weekly episodes of the syndicated FuseBox Radio Broadcast with DJ Fusion & Jon Judah!