This is the latest episode of the syndicated
FuseBox Radio Broadcast with DJ Fusion & Jon Judah
for the weeks of December 12, 2012 with some new and classic music from the international Black Diaspora, news and commentary.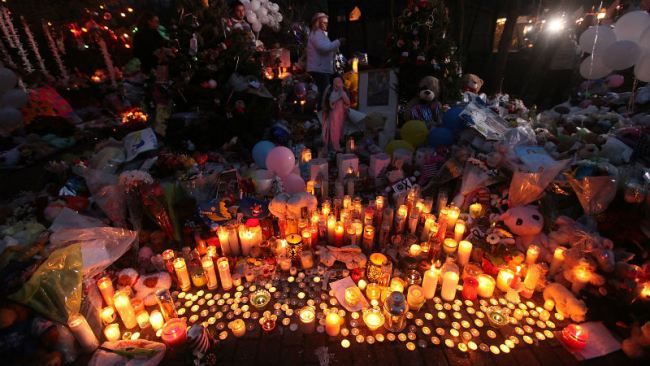 Our extended commentary this week touched base on the
horrible massacre of children & teachers at Sandy Hook Elementary School in Connecticut
along with it's relationship gun violence & mental illness in the U.S. + the media's & regular people's reactions to the tragedy,
the insane settlement HSBC bank made with the U.S. & U.K. governments for laundering money for corrupt regimes, drug cartels & more
,
DJ/producer DJ Shadow getting kicked off the decks at a major Miami nightclub recently
& what (if anything) that means, Pepsi & Fried Chicken Flavored Lays Potato Chips (
yes, this is actually a thing
) along with a lot of other things here and there.
There are brand new
Black Agenda Report
and
Free Speech Radio News (FSRN)
news mini-segments on this week's episode.
Feel free to check out
some recent episodes of the syndicated FuseBox Radio Broadcast over at our official blog, BlackRadioIsBack.com - all of the shows are clean/radio friendly
.
FuseBox Radio Playlist for the Week of December 12, 2012 (in no particular order)
DJ Jazzy Jeff & The Fresh Prince/He's The DJ, I'm The Rapper/Jive & RCA
Forte Bowie feat. Stanza & J. Nolan/Star/ForteBowie.com
J. Pinder feat. Chokolate/Illuminate/Fin Records
Menagerie/The Chosen/Tru Thoughts
The Band Called FUSE feat. Silent Knight/Love & War In The City/White Label
French Horn Rebellion vs. Database/Poster Girl (Justin Faust RMX)/FrenchHornRebellion.com
Big Boi feat. Sleepy Brown/The Thickets/Purple Ribbon & Def Jam
DJ Kentaro/Kikkake (Reso RMX)/Ninja Tune
Masta Killa/Food/Nature Sounds
Promise feat. Slakah/Somebody Else/Duck Down Records
Big Shug/Blue Collar/Brick
Jesse Boykins III & MeLo X feat. Ango/Better for You RMX/Ninja Tune
Major Lazer/Jah No Partial/Downtown
Rihanna/Diamonds (J-Vibe Reggae RMX)/White Label
PLUS Some Extra Special Hidden Tracks in the Jon Judah Master Mix w/ Old School Black Music Classics and Independent Music Finds
Current FuseBox Radio Broadcast Radio & Internet Affiliates
** Most Stations/Outlets Tracked via RadioWave Monitor, Mediaguide & SoundExchange **
Subscribe to get the weekly episodes of the syndicated FuseBox Radio Broadcast with DJ Fusion & Jon Judah!