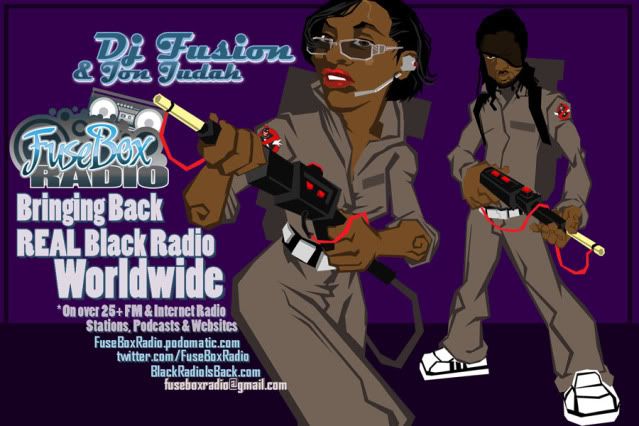 Player (via Podomatic feed):
Direct mp3 Download
(right click and "save as")
FuseBox Radio Playlist for the Week of March 28, 2012 (in no particular order)
Leaders of the New School/Teachers, Don't Teach Us Nonsense/Elektra
Rocket Juice & The Moon feat. Erykah Badu/Hey Shooter/Honest Jon's
Conya Doss/Paradise/ConyaDoss.com
The Decoders feat. Boston Felder/Le Fleurs/White Label
Big K.R.I.T./1986/BigKRIT.com
TheeSatisfaction/naturalE/Sub Pop Records
Jasiri X/Trayvon/JasiriX.com
Mo Kolours/Keep It Up/One Handed Music
Elephant and Castle/Rise/Plug Research
sene feat. Jay Jennings/Brooklynknight/Plug Research
Educated Consumers/Peace of Mind/Crushkill Recordings
PLUS Some Extra Special Hidden Tracks in the Jon Judah Master Mix w/ Old School Black Music Classics and Independent Music Finds
Current FuseBox Radio Broadcast Radio & Internet Affiliates
** Most Stations/Outlets Tracked via RadioWave Monitor, Mediaguide & SoundExchange **
Subscribe to get the weekly episodes of the syndicated FuseBox Radio Broadcast with DJ Fusion & Jon Judah!