Direct mp3 Download
(right click and "save as")
Direct mp3 Download Backup
(right click and "save as"; via
Blip.TV
)
This is the latest episode of the syndicated FuseBox Radio Broadcast with DJ Fusion & Jon Judah for the week of June 24, 2009 with some new and classic Hip-Hop & Soul Music, news and commentary.
Our commentary this week focused on the U.S. Supreme Court Ruling on the Voting Rights Act of 1965 (and Justice Clarence Thomas' lone opposing vote), the Perez Hilton/Will.I.Am beatdown incident (and it's double standards of PC-dom), the Chris Brown/Rhianna court case ending, the passing of Ed McMahon and some other things here and there.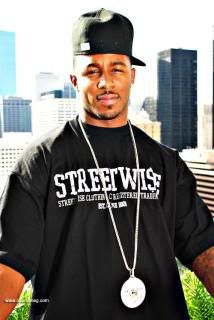 This week, we had a great interview with one of the lastest up and coming Hip-Hop artist on the rise Roccett of CTE West & Get Your Green Up Entertainment (http://www.myspace.com/roccett).
Some of the topics we covered with this talented and hard working MC included his background in life and music in the West Coast (California), how he ended up building and eventually doing business with Young Jeezy and the CTE Movement, the subject of what an artist has to do to truly promote themselves properly and make a living - as an independent or major label signed artist, staying humble in the midst of a lot of work and some other things!

Due to the length of this week's interview, we do not have new Black Agenda Report or Direct EFX segments this week.

Feel free to check out some recent episodes of the syndicated FuseBox Radio Broadcast here on BlackRadioIsBack.com - all of the shows are clean/radio friendly.

FuseBox Radio Playlist for Week of June 24, 2009 (in no particular order)

De La Soul feat. Biz Markie/Lovely How I Let My Mind Float/Tommy Boy
DJ Vadim feat. Sarah Jones/Your Revolution/Ninja Tune
Raheem DeVaughn feat. Young Chris/Wanna Love You/368 Music Group
Mistah F.A.B./2010 'Til Infinity/Thizz Ent.
Dead Prez feat. Johnny Polygon/NYDP/Boss Up Inc. & Invasion Music Group
Roccett/Real Talk/CTE West & Get Your Green Up
Boy Wonder/Idiot/RiecesPieces.com
NOE/Gladiator/Byrdgang
Pitbull/I Know You Want Me (Calle Ocho)/Ultra
M. Beezy/Hard Times/Low Key Key Figures
Daria Jones/This Time You Lose/White Label (http://www.myspace.com/dariajonesmusic)
Sabatta/Raw/MySpace.com White Label (http://www.sabatta.net)
Fudgie Springer/Your Buddy/Vybz Machine Intl.
U-God feat. Large Professor/New Classic/Babygrande
Shunda K feat. Rosetta Stoned/Stand/GMEQCA (http://www.myspace.com/shundak)
Gods'illa feat. Joe D/Glaciers/Unlimited Vinyl (http://www.myspace.com/godisilla)
Breeze Brewin' (of the Juggaknots)/Tangent/White Label
Fort Knox Five feat. Asheru/Insight (A. Skillz Mix)/Fort Knox Five
American Yard/No You Didn't/Konvict, SRC & Universal Motown
Allen Anthony/Invisible/Bluezane Music
Roccett/Give You Some Game/CTE West & Get Your Green Up
Jus Bleezy feat. T-Pain/I Gotta Tell Her)/JB Entertainment
Swazy Baby/Half of It (inst.)/Slip-N-Slide
Lokixximo feat. DJ Mesta/Noche Europa (inst.)/Lokixximo Music
Dolla/Feelin' Myself (inst.)/Koch & Jive

PLUS Some Extra Special Hidden Tracks in the Jon Judah Master Mix w/ Old School Classics and more MySpace.com Independent Music Finds

Current FuseBox Radio Broadcast Radio & Internet Affiliates (as of this week):

UrbanNetwork.com's The Mix Internet Radio Station - UN Power Jam Radio (owned by Urban Network Magazine) OKRP.com, ReeWineMusic.com/ReeWine Radio, Progressive Blend Radio, Sprint Radio Extra/mSpot (via the Worldwide Alpha Communications Network), SouthBound.FM, DeadBeat Radio, CrackAudio.com, TheBestJams.com/The Best Jams Radio, FlyTunes.FM/FlyCast ,Planet Urban (Austrailia)/PlanetUrban.com.au, AmalgamDigital.com, BlockJams.com, ConspiracyUK.com , FONYE Radio , VI Radio , DurdeeSouthRadio.com , Beyond.FM , MyBlockRadio.net, Rutgers University Radio, WRSU 88.7 FM, Stop Beefin' Start Eatin' Radio, Ceesiety Radio, Mixshow Blast Radio, Slip-N-Slide DJs Podcast, The Best Jams, ExtravaGangsta Radio, HipHopSoulRadio.com , Digiwaxx Presents: The Blast , White Folks Get Crunk for DJs, Legion Music & Media, UnderWorldMixRadio.com, MixLaWax Radio, Trunk Hustlers Online, 907 Jamz. The6.FM, Nilo Radio, 1.FM Jamz, Blayze University Radio, Blip.TV, iBlog126.com, Miro, WSOUF.com, True Fire Radio, StreetsD.com (Streets Mos Magazine Radio), Rock The Dub, Last Word Online, Soul Pitch Hustle, Black Soul Rhythms, Honey Magazine, i95.FM, The PRess Junkie, BlackCoffeeChannel.com (Coming Soon), Gutta Muzik (HD) Radio (Coming Soon)



** Most Stations/Outlets Tracked via RadioWave Monitor, Mediaguide & SoundExchange **
Subscribe to get the weekly episodes of the syndicated FuseBox Radio Broadcast with DJ Fusion & Jon Judah!