Direct mp3 Download
(right click and "save as")
Direct mp3 Download Backup
(right click and "save as"; via
Blip.TV
)
This is the latest episode of the syndicated
FuseBox Radio Broadcast
with DJ Fusion & Jon Judah for the week of November 3, 2009 with some new and classic Hip-Hop & Soul Music, news and commentary.
Our commentary this week focused on commentary about the meaning & situation behind
the firing of Philadelphia radio show host Charlamagne Tha God
after
his Beanie Sigel vs. Jay-Z interview segment
in conjunction with how mainstream media in general does everything possible to keep folks working with them & beyond to stay ultra neutral on most everything along with some other things here and there.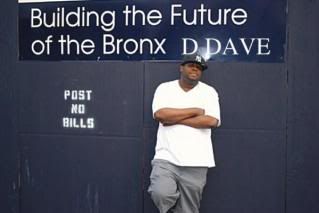 We had an interview this week with Bronx, NY's talented independent Hip-Hop MC D. Dave (
http://www.myspace.com/ddashdave
).
We touched base on everything from how the music scene is in his home area of New York City, the "New" New York movement, his inspiriations, the importance of working with like minded others for success in business & other scenarios, upcoming music projects and other cool things.
There is a new episode of
Black Agenda Report
this week but no
Direct EFX segment
(did not receive before show recording).
Feel free to check out
some recent episodes of the syndicated FuseBox Radio Broadcast here on BlackRadioIsBack.com - all of the shows are clean/radio friendly
.
FuseBox Radio Playlist for Week of November 3, 2009 (in no particular order)
House of Pain/Jump Around (Pete Rock RMX)/Tommy Boy
X-Men/Musica Negra (Chris Read RMX)/White Label
Camp Lo/Boogie Nights/Soul Fever (
http://www.myspace.com/therealcamplo
)
Dudley Perkins/Travlin'/E1
Wale feat. Bun B/Mirrors/Allido & Interscope
Fly Gypsy feat. Tattiana Ageel-de Oliverira/You/
FlyGypsy.com
Jully Black/Running/Universal Canada
DJ Bless feat. Wordsmith/Heavy Metal Mics/Never So Deep Records
Positive K & MC Lyte/Still Not Having It/White Label
Mr. Scruff/Get A Move On/Ninja Tune
Suroc feat. Grap Luva, Kokayi, Dimensions, Enoch 7th Prophet & Noyeek/Warning/White Label
Divisible/Everybody/
DivisibleMusic.com
D. Dave/Get Like Me/Elegant Hoodness Program
D. Dave/Never Scared/Elegant Hoodness Program
Sareem Poems feat. Ohmega Watts & Propaganda/More Than Seen/Mello Music Group
Pitbull/Shut It Down (inst.)/J Records
Birdman feat. Drake & Lil' Wayne/Money to Blow (inst.)/Cash Money
Hurricane Chris feat. Maino & Plies/Headboard (inst.)/J Records
Drake/Fear (inst.)/Young Money
PLUS Some Extra Special Hidden Tracks in the Jon Judah Master Mix w/ Old School Classics and more MySpace.com Independent Music Finds
Current FuseBox Radio Broadcast Radio & Internet Affiliates (as of this week):

UrbanNetwork.com's The Mix Internet Radio Station - UN Power Jam Radio (owned by Urban Network Magazine) OKRP.com, ReeWineMusic.com/ReeWine Radio, Progressive Blend Radio, Sprint Radio Extra/mSpot (via the Worldwide Alpha Communications Network), SouthBound.FM, DeadBeat Radio, CrackAudio.com, TheBestJams.com/The Best Jams Radio, Radio CPR 97.5 FM, FlyTunes.FM/FlyCast ,Planet Urban (Austrailia)/PlanetUrban.com.au, AmalgamDigital.com, BlockJams.com, ConspiracyUK.com , FONYE Radio , VI Radio , DurdeeSouthRadio.com , Beyond.FM , MyBlockRadio.net, Rutgers University Radio, WRSU 88.7 FM, Stop Beefin' Start Eatin' Radio, Ceesiety Radio, Mixshow Blast Radio, Slip-N-Slide DJs Podcast, The Best Jams, ExtravaGangsta Radio, HipHopSoulRadio.com , Digiwaxx Presents: The Blast , White Folks Get Crunk for DJs, Legion Music & Media, UnderWorldMixRadio.com, MixLaWax Radio, Trunk Hustlers Online, 907 Jamz. The6.FM, Nilo Radio, 1.FM Jamz, Blayze University Radio, Blip.TV, iBlog126.com, Miro, WSOUF.com, True Fire Radio, StreetsD.com (Streets Mos Magazine Radio), Rock The Dub, Last Word Online, Soul Pitch Hustle, Black Soul Rhythms, Honey Magazine, i95.FM, The PRess Junkie, Planet Ill, Ground Up Radio, BlackCoffeeChannel.com (Coming Soon), Gutta Muzik (HD) Radio (Coming Soon)



** Most Stations/Outlets Tracked via RadioWave Monitor, Mediaguide & SoundExchange **
Subscribe to get the weekly episodes of the syndicated FuseBox Radio Broadcast with DJ Fusion & Jon Judah!