Direct mp3 Download
(right click and "save as")
Direct mp3 Download Backup
(right click and "save as"; via
Blip.TV
)
This is the latest episode of the syndicated
FuseBox Radio Broadcast
with DJ Fusion & Jon Judah for the week of January 13, 2010 with some new and classic Hip-Hop & Soul Music, news and commentary.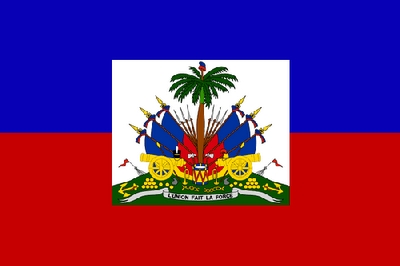 Our extended commentary this week focused on the
current tragedy with the earthquakes in Haiti
, the importance of the country, it's history and ties to the international Black/African Diaspora and our hopes and expectations of the help that needs to be given to the people of the country from individuals to the government and other organizations.
We also talked about the recent dustup with issues of Race & current U.S. President Barack Obama with recent comments by
Senator Harry Reid
and former
Illinois Governor Rod Blagojevich
, a tad about the entire "Is Jay-Z Illuminati" mini-controversy in music circles (and if he is, does it really mean ANYTHING) along with other things here and there.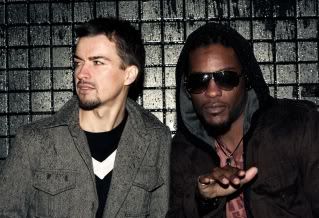 For this week's show, we have an great interview (phoned in before Haitian earthquake information was known) with the independent producer/MC duo Fly Gypsy (
http://www.FlyGypsy.com
), representing the Washington, DC area here in the States.
Some of the things we talked about included their musical influences, how they met up, the grind as an independent artist and how best to go about doing music business while keeping the creative side intact, their recently dropped
Change for A Dollar EP
& music videos (one of which,
"You"
, just premiered on MTV Jams), past mixtape projects, future tours and plans along with a lot of other things!
There are new episodes of
Black Agenda Report
&
Direct EFX
in this week's broadcast.
Feel free to check out
some recent episodes of the syndicated FuseBox Radio Broadcast over at our official blog, BlackRadioIsBack.com - all of the shows are clean/radio friendly
.
FuseBox Radio Playlist for Week of January 13, 2010 (not many tracks due to this week's interview and extended show intro)
3rd Bass/The Gas Face RMX/Def Jam
Raheem DeVaughn/Best Kept Secret/368 Music Group
Fly Gypsy feat. David James/Go/
FlyGypsy.com
Jaheim feat. Jadakiss/Ain't Leaving Without You RMX/Divine Mill
Fly Gypsy/Get That Money/
FlyGypsy.com
Nneka feat. Jay Electronica/Walking (J. Period RMX)/
JPeriod.com
Wu-Tang Clan feat. Raekwon, Ghostface, Method Man & U-God/Clap 2010/Gold Dust Media
Oh My Goodness/Money/Urb Alt Compilation
Magic Heart Genies/Take 'Em Down/M9 Ent.
PLUS Some Extra Special Hidden Tracks in the Jon Judah Master Mix w/ Old School Classics and more MySpace.com Independent Music Finds
Current FuseBox Radio Broadcast Radio & Internet Affiliates (as of this week):

UrbanNetwork.com's The Mix Internet Radio Station - UN Power Jam Radio (owned by Urban Network Magazine) OKRP.com, ReeWineMusic.com/ReeWine Radio, Progressive Blend Radio, Sprint Radio Extra/mSpot (via the Worldwide Alpha Communications Network), SouthBound.FM, DeadBeat Radio, CrackAudio.com, TheBestJams.com/The Best Jams Radio, Radio CPR 97.5 FM, FlyTunes.FM/FlyCast ,Planet Urban (Austrailia)/PlanetUrban.com.au, AmalgamDigital.com, BlockJams.com, ConspiracyUK.com , FONYE Radio , VI Radio , DurdeeSouthRadio.com , Beyond.FM , MyBlockRadio.net, Rutgers University Radio, WRSU 88.7 FM, Stop Beefin' Start Eatin' Radio, Ceesiety Radio, Mixshow Blast Radio, Slip-N-Slide DJs Podcast, The Best Jams, ExtravaGangsta Radio, HipHopSoulRadio.com , Digiwaxx Presents: The Blast , White Folks Get Crunk for DJs, Legion Music & Media, UnderWorldMixRadio.com, MixLaWax Radio, Trunk Hustlers Online, 907 Jamz. The6.FM, Nilo Radio, 1.FM Jamz, Blayze University Radio, Blip.TV, iBlog126.com, Miro, WSOUF.com, True Fire Radio, StreetsD.com (Streets Mos Magazine Radio), Rock The Dub, Last Word Online, Soul Pitch Hustle, Black Soul Rhythms, Honey Magazine, i95.FM, The PRess Junkie, Planet Ill, Ground Up Radio, BlackCoffeeChannel.com (Coming Soon), Gutta Muzik (HD) Radio (Coming Soon)



** Most Stations/Outlets Tracked via RadioWave Monitor, Mediaguide & SoundExchange **
Subscribe to get the weekly episodes of the syndicated FuseBox Radio Broadcast with DJ Fusion & Jon Judah!