Backup Player (via Blip.TV feed):

While we're on vacation during the week of January 5, 2011, we're broadcasting one of our "Best of 2010" episodes of the syndicated
FuseBox Radio Broadcast
with DJ Fusion & Jon Judah.
This was originally broadcast on the week of February 17, 2010 & featured with some new and classic Hip-Hop & Soul Music, news and commentary.
Our extended commentary on the show focused on a whole range of things, from being glad that Jon Judah was back in the studio after the big snowstorm in our region of the East Coast in the U.S.,
the Super Bowl win of the New Orleans Saints for the U.S. Professional Football Championship
, our opinions of the "
We Are The World" song remake
for both it's the greatness of it's cause for creations & how it fared musically overall, the real controversy behind
guitarist John Mayer's comments in his Playboy Magazine interview about having a hood/n****r pass & not caring for Black Women sexually
,
the study done on the power of the Internet with fair journalism
and some other things here and there.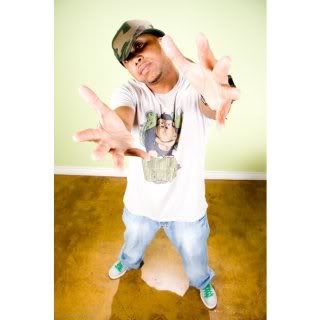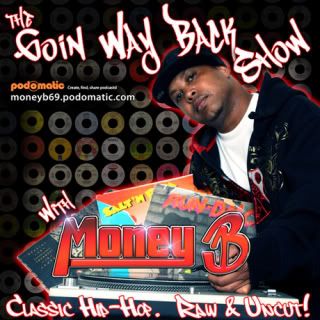 During this week's show, we had a great interview with legendary classic era Hip-Hop MC, producer, label head, radio host & businessman Money B of Digital Underground (
http://www.MoneyB.net
).
Some of the topics we've touched base on included how Money B got his interest into Hip-Hop music, past stories and experiences as being a member of
Digital Underground
, the old school and new school California & international Hip-Hop music scenes, his past in working & building with Tupac Shakur, advice for those who want to enter the music industry, the need for creativity to be exposed in the current Hip-Hop music culture, tour stories, his current radio ventures with the syndicated
Going Way Back Radio Show with Money B
, his label Mandatory Muzic & other business ventures, his current free album release,
4 Tha Funk of It
, that's out now, some more upcoming music releases & tours and lots more!
There is a new episode of the
Black Agenda Report
for this week's broadcast but no new
Direct EFX
segment on this week's broadcast (did not receive before broadcast time).
Feel free to check out
some recent episodes of the syndicated FuseBox Radio Broadcast over at our official blog, BlackRadioIsBack.com - all of the shows are clean/radio friendly
.
FuseBox Radio Playlist for the Week of January 5, 2011 (originally broadcast on February 17, 2010) (in no particular order)
The Artifacts/The Ultimate (Showbiz RMX)/Big Beat & WEA
Jaheim/Her/Divine Mill
Ty feat. Sarina Leah & Shaun Escofrey/Emotions/BBE
Gil Scott Heron/New York Is Killing Me/XL Recordings
Digital Underground/Rhymin' On The Funk/Tommy Boy
Willie The Kid/Medical Breakthrough/Aphilliates Music Group & Embassy Ent. (
http://www.myspace.com/TheWillieTheKid
)
A-Alikes feat. Mos Def/Sirens/Guerilla Nation (
http://www.AAlikes.net
)
Gods'illa/Protect It/Gods'Illa Music (
http://www.myspace.com/Godisilla
)
Corrine Bailey Rae/Paper Dolls/Capitol
Georg Levin/I Need to Understand/BBE
Digital Underground/Underwater Rimes RMX/Tommy Boy
J.J. Johnson/Theme From Cleopatra Jones (Cleopatra Jones Soundtrack)/Warner Brothers UK
PLUS Some Extra Special Hidden Tracks in the Jon Judah Master Mix w/ Old School Classics and more Independent Music Finds
Current FuseBox Radio Broadcast Radio & Internet Affiliates (as of this week):




UrbanNetwork.com's The Mix Internet Radio Station - UN Power Jam Radio

(owned by Urban Network Magazine)

OKRP.com

,

ReeWineMusic.com/ReeWine Radio

,

Progressive Blend Radio

,

Sprint Radio Extra/mSpot (via the Worldwide Alpha Communications Network)

,

SouthBound.FM

,

DeadBeat Radio

,

CrackAudio.com

,

TheBestJams.com/The Best Jams Radio

,

Radio CPR 97.5 FM

,

FlyTunes.FM/FlyCast

,

Planet Urban (Austrailia)/PlanetUrban.com.au

,

AmalgamDigital.com

,

BlockJams.com

,

ConspiracyUK.com

,

FONYE Radio

,

VI Radio

,

DurdeeSouthRadio.com

,

Beyond.FM

,

MyBlockRadio.net

,

Rutgers University Radio, WRSU 88.7 FM

,

Stop Beefin' Start Eatin' Radio

,

Ceesiety Radio

,

Mixshow Blast Radio

,

Slip-N-Slide DJs Podcast

,

The Best Jams

,

ExtravaGangsta Radio

,

HipHopSoulRadio.com

,

Digiwaxx Presents: The Blast

,

White Folks Get Crunk for DJs

,

Legion Music & Media

,

UnderWorldMixRadio.com

,

MixLaWax Radio

,

Trunk Hustlers Online

,

907 Jamz

.

The6.FM

,

Nilo Radio

,

1.FM Jamz

,

Blayze University Radio

,

Blip.TV

,

iBlog126.com

,

Miro

,

WSOUF.com

,

True Fire Radio

,

StreetsD.com (Streets Mos Magazine Radio)

,

Rock The Dub

,

Last Word Online

,

Soul Pitch Hustle

,

Black Soul Rhythms

,

Honey Magazine

,

i95.FM

,

The PRess Junkie

,

Planet Ill

,

Ground Up Radio

,

W.O.W. Radio

,

DIRadioCast

,

Fleet DJ Radio

,

SWURV Radio

,

Revolt Radio

,

GC Radio

,

BlackCoffeeChannel.com

(Coming Soon),

Gutta Muzik (HD) Radio

(Coming Soon)
** Most Stations/Outlets Tracked via RadioWave Monitor, Mediaguide & SoundExchange **
Subscribe to get the weekly episodes of the syndicated FuseBox Radio Broadcast with DJ Fusion & Jon Judah!