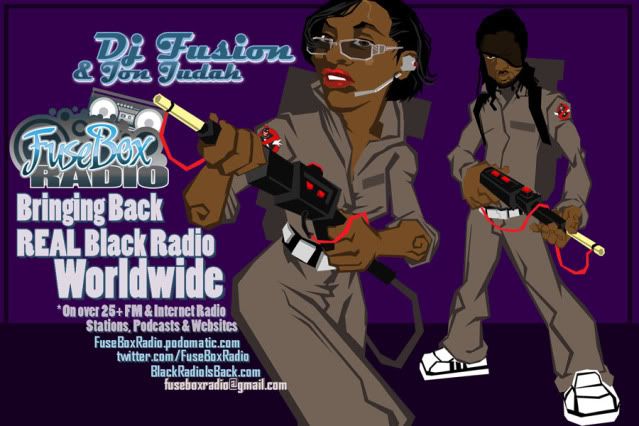 Player (via
Podomatic
feed):
Backup Player (via
Blip.TV
feed):
Direct mp3 Download
(right click and "save as")
Direct mp3 Download Backup
(right click and "save as"; via
Blip.TV
)
This is the latest episode of the syndicated
FuseBox Radio Broadcast
with DJ Fusion & Jon Judah for the weeks of March 30, 2011 + April 6, 2011 with some new and classic Hip-Hop & Soul Music, news and commentary.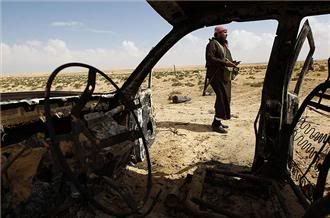 Our commentary this week focused on the latest updates with the after effects of the earthquake + tsunami in Japan, the recent U.N. intervention in Libya news, the possible upcoming U.S. government shutdown due to budget issues and why it's just ridiculous how politicians are dragging this along, the re-birth of the "Birther" fake controversy with President Barack Obama and some other diverse topics here and there.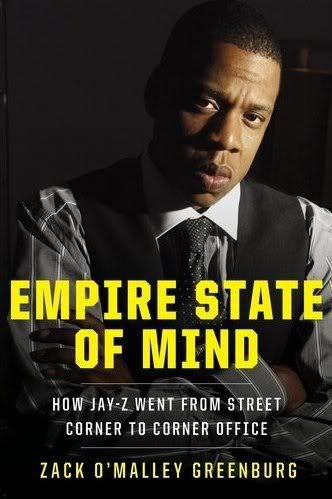 This week we had a great interview with Forbes magazine staff writer Zack O'Malley Greenburg about the creative inspiration, work & drama behind his latest book,
Empire State of Mind: How Jay-Z Went From Street Corner to Corner Office
(Penguin/Portfolio).
Empire State of Mind tells the story behind Jay-Z's rise to the top as told by the people who lived it with him–from classmates at Brooklyn's George Westinghouse High School; to the childhood friend who got him into the drug trade; to the DJ who convinced him to stop dealing and focus on music. This book explains just how Jay-Z propelled himself from the bleak streets of Brooklyn to the heights of the business world.




Zack O'Malley Greenburg draws on his one-on-one interviews with hip-hop luminaries such as DJ Clark Kent, Questlove of The Roots, Damon Dash, Fred "Fab 5 Freddy" Brathwaite, MC Serch; NBA stars Jamal Crawford and Sebastian Telfair; and recording industry executives including Craig Kallman, CEO of Atlantic Records, to paint a tantalizing portrait of a very private mogul. Greenburg also reveals new information on Jay-Z's various business dealings, such as:




* The feature movie about Jay-Z and his first basketball team that was filmed by Fab 5 Freddy in 2003 but never released.

* The Jay-Z branded Jeep that was scrapped just before going into production.

* The real story behind his association with Armand de Brignac champagne.

* The financial ramifications of his marriage to Beyonce.
We have brand new
Black Agenda Report
,
Free Press
"Media Minutes" and Black University Radio Network (B.U.R.N.)
Direct EFX
mini-segments on next week's syndicated FuseBox Radio Broadcast episode.
FuseBox Radio Playlist for the Week of March 30, 2011 + April 6, 2011 (in no particular order)
Del The Funky Homosapien/Wrong Place/Elektra
A Tribe Called Quest feat. Raphael Saadiq & Faith Evans/Stressed Out RMX/Jive
Jay-Z feat. Nas/Success/White Label
Jay-Z/Dead Presidents/Roc-A-Fella
Pharoahe Monch/Let My People Go/W.A.R. Media & Duck Down Records (Played Live)
Marsha Ambrosius/Butterflies/J Records (Played Live)
Illvibe Collective/Medicine Man/Soulspaszm & Fat Beats
R.E.K.S. feat. Lil' Fame of M.O.P./Cigarettes/Brick Records & Showoff
Robert Koch & John Robinson/Channeling/Project Mooncircle
Sizzla feat. Anthony Red Rose/Mr. Right/White Label
Floyd Lawson/Roof Top Sugar/Record Kicks
PLUS Some Extra Special Hidden Tracks in the Jon Judah Master Mix w/ Old School Black Music Classics and Independent Music Finds
Current FuseBox Radio Broadcast Radio & Internet Affiliates (as of this week):
** Most Stations/Outlets Tracked via RadioWave Monitor, Mediaguide & SoundExchange **
Subscribe to get the weekly episodes of the syndicated FuseBox Radio Broadcast with DJ Fusion & Jon Judah!