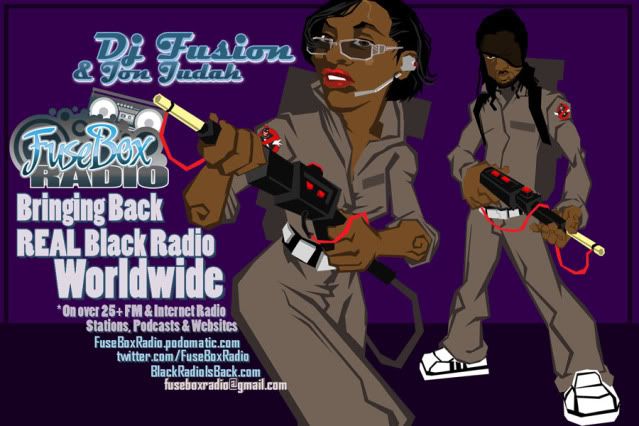 This is the latest episode of the syndicated
FuseBox Radio Broadcast with DJ Fusion & Jon Judah
for the week of May 15, 2013 with some new and classic music from the international Black Diaspora, news and commentary.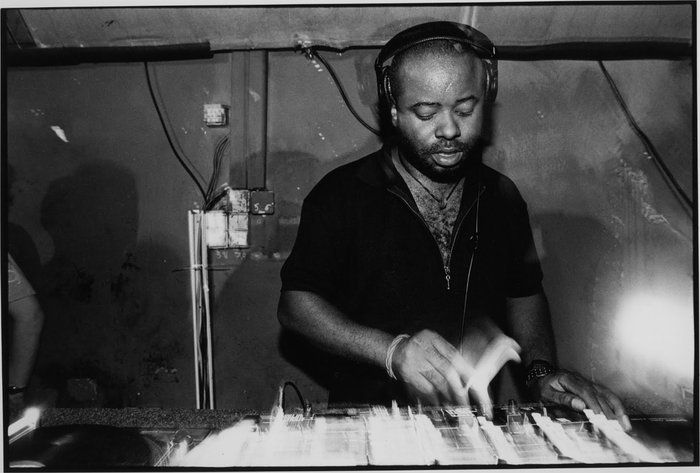 Our extended commentary this week (after being off last week) touched base on the
suspicious passing of the grandson of Malcolm X (Malcolm Shabazz)
,
some Republicans in Wisconsin's legislature that are trying to ban using food stamps from purchasing organic food
,
the atrocity of a Mayan Pyramid in Belize being bulldozed for rocks
, the media's treatment of the Amanda Berry case including the treatment of Charles Ramsey (the Black man who saved her & the other kidnapped ladies), singer/MC
Lauryn Hill's IRS tax issues
&
latest tune she dropped
, our viewpoint about the
"The Great Gatsby" movie soundtrack
,
Detroit giving techno music founders (like Juan Atkins and more) props in The Detroit Historical Museum
plus some other things here and there.
There is a brand new
Black Agenda Report
news mini-segment on this week's episode.
Feel free to check out
some recent episodes of the syndicated FuseBox Radio Broadcast over at our official blog, BlackRadioIsBack.com - all of the shows are clean/radio friendly
.
FuseBox Radio Playlist for the Week of May 15, 2013 (in no particular order)
London Posse/Future No. 1/Tru Thoughts
Vordul Mega/Learn/White Label
Sylvester/You Make Me Feel (Mighty Real)/Concord Records
Black Hippy feat. Kenrick Lamar, Schoolboy Q, Ab-soul & Jay-Rock/Shadow of Death/White Label
Harleighblu/Enough Now/Tru Thoughts
BusCrates 16-Bit Ensemble/Captain Coolout/White Label (http://buscrates16-bitensemble.bandcamp.com/)
Madia/This Love/LoveMadia.com
Fort Knox Five feat. Afrika Bambaataa & King Kamonzi/Radio Free DC/Fort Knox Five Recordings
Ty/Let's Start/Tru Thoughts
Starkey feat. Karizma & Nina Smith/Space/Seclusiasis
Sophia Squire feat. Rich Ras/Love Can't Pay The Bills/Tremore Maddanize Music
Spectac & Amiri feat. Najee/I Grew Up/HipNott Records
Janelle Monae feat. Erykah Badu/Q.U.E.E.N./Atlantic
Daft Punk feat. Pharell Williams/Get Lucky/Columbia Omar/The Man/Freestyle Records
100 Akres feat. Rapper Big Pooh/halcyon (intro)/100Akres.com
Alice Russell/To Dust/Tru Thoughts
PLUS Some Extra Special Hidden Tracks in the Jon Judah Master Mix w/ Old School Black Music Classics and Independent Music Finds
Current FuseBox Radio Broadcast Radio & Internet Affiliates
** Most Stations/Outlets Tracked via RadioWave Monitor, Mediaguide & SoundExchange **
Subscribe to get the weekly episodes of the syndicated FuseBox Radio Broadcast with DJ Fusion & Jon Judah!