Player (via Podomatic feed):
Direct mp3 Download (right click and "save as"):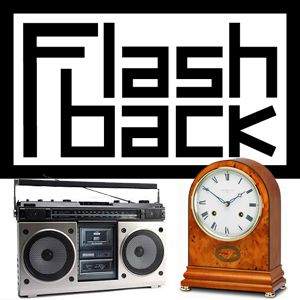 FuseBox Radio Playlist & Charts for Week of October 9, 2013 (originally broadcast on February 9, 2005)
Top Spins (Music Still Lasting in Rotation/Music Played Live on Air Each Week/As Well As Music Requested By The Listeners)
1. Fat Joe/So Much/Atlantic
2. Mic Devious feat. NOK/Human Nature/Mindspit Records (Contact: diggs18nj@yahoo.com)
3. Kice...Of Couse/Miracles/Smacks
4. Scarface feat. Johnny Cash/Hurt (Fatz Belvedere RMX)/Digital Mobb Muzik (Contact: BANGINTRAX@aol.com)
5. Omni/American African/A Records
6. Nas, Capone & Scram Jones/Wise Guys/Fast Life & Koch
7. Cormega/62 Pick Up/Legal Hustle Records
8. Method Man/F*** The World/DaRiffs.com
9. Rebirth/Evil Vibrations/Ubiquity Records
10. Rapper Big Pooh/Strongest Man/6 Hole Records
11. Amerie feat. Jay-Z/One Thing RMX (by Mick Boogie)/White Label
12. Cam'Ron feat/ Nicole Wray/Family Ties/Rocafella
13. Faith/Again/Capitol Records
14. Pitch Black & Styles P/Nice/Travio
15. Wayna feat. Cy Young/Exposed/Grand Groove Music (Contact: gadget@grandgroovemusic.com)
16. Living Legends/Blast Your Radio/Up Above Records
17. John Legend/Ordinary People (Heavy Metal RMX)/Columbia
18. Naam Brigade feat. E-Ness & Cassidy/Where You Are/Hilltop
Entertainment (Contact: La Juan Andrews @ juanla28@hotmail.com)
19. Xhibit/Judgement Day/Columbia
20. Masta Ace/Da Grnd/m3 Records
21. Nas/These Are Our Heroes/Columbia & Ill Will
22. Lina/Come to Mama/Hidden Beach
23. Mr. Complex & De La Soul/Emotional/White Label
24. Cise/This Is Life/Wall Street Ent. (Contact: http://www.wsemusic.com or Tony Lawrence at jahtproductions@hotmail.com)
25. John Davis & The Monster Orchestra/Can't Stop (Kenny Dope RMX)/Nervous Records
Top Adds (New Joints Played Live On This Week's Broadcast)
1. Madlib/Broad Factor/Stones Throw
2. Curtis Mayfield/Superfly (Louie Vega RMX)/Rhino
3. Supernatural/S.P.I.T./ABB Records
4. Sa-Ra & MMW/Midnight Blues/Blue Note
5. Loer Velocity/Breackout/Cajo Communications
Old School Joints/Flashback Tracks (Put Together By DJ Fusion & Jon Judah [aka Ausar Ra Black Hawk] of The FuseBox Radio Broadcast, joints we haven't played in a while on the show or just wanted to reminisce on)
Freddie Foxxx/Poetry/BBE Records
Brothers Johnson/Strawberry Letter 23 (Live)/Goldlane Records
James Brown/The Funky Drummer/Polydor
Public Enemy/Countdown To Armageddon/Def Jam
War/Low Rider/WB
LL Cool J/Milky Cereal/Def Jam
Mongo Santamria/Cloud Nine/Columbia
Fugees/Killing Me Softly/Ruffnation
Bob Marley/Trenchtown Rock (Live)/Tuff Gong
Funkadelic/One Nation Under A Groove/WB
Poor Righteous Teachers/Rock Dis Funky Joint/Profile
Brand Nubian/All for One/Elektra
Lauryn Hill/Every Ghetto/Ruffnation
Queen Latifah/Wrath of my Madness/Tommy Boy
Soul II Soul/Jazzy's Groove/Virgin
Jadakiss & DJ Green Latern/The Champ Is Here/AV8 Records
Current FuseBox Radio Broadcast Radio & Internet Affiliates
Subscribe to get the weekly episodes of the syndicated FuseBox Radio Broadcast with DJ Fusion & Jon Judah!







Listen to the latest weekly episodes of the syndicated FuseBox Radio Broadcast w/DJ Fusion & Jon Judah via Stitcher Radio!
Listen to the latest weekly episodes of the syndicated FuseBox Radio Broadcast w/DJ Fusion & Jon Judah via Tune In Radio!