** NOTE: This week is an explicit/not radio friendly episode on the music and commentary ends... **
This week's radio show breakdown (by minutes/hours):
Introduction + Commentary: 0:00 - 1:16:10
DJ Fusion Mix: 1:16:10 - 2:03:21
Ausar Ra Black Hawk Mix: 2:03:21 - 3:03:29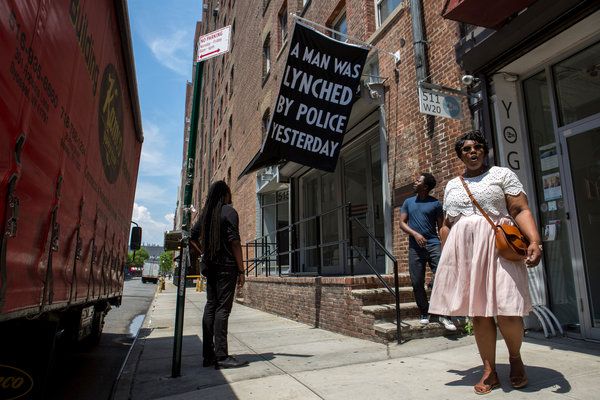 Our commentary this week touched base on:
* what a horrible news week it has been, starting off with the insane & horrible law enforcement killings of Alton Sterling and Philando Castile during the past few days (literally right after the 4th of July aka Independence Day here in the States)
* just being damned tired & pissed off of the same issues happening with policing in America with little to no change at all happening to resolve any of said issues the past few years (recently and at large with the past history of the country), especially when it comes to the deaths of Black Americans & other folks by cops of multiple backgrounds, no matter what proof is provided that said deaths were completely unwarranted
* the annoyance that some folks still think being a "good one"/"talented tenth" sort as an American minority is somehow going to keep you from being treated poorly by society & safe from harm
* the shock of the Dallas police shootings during a peaceful protest and the change of U.S. mainstream mass media narrative about law enforcement literally right after that from light talk about enacting systemic change in that institution to mini-hero worship of law enforcement via YouTube videos of individual police officers, news items, etc.
* why in the hell are folks just more or less accepting the militarization of the police in the United States from the literal bombing of accused Dallas police shooter Micah Xavier Johnson to how folks are handling various protests in different states
* the sickness of society with avoiding it's issues with race, ethnicity and class with power structure like a security blanket & the folks getting their hustle on with that
There is no brand new Black Agenda Report news mini-segment on this week's episode due to our extended commentary.
FuseBox Radio Playlist + Charts for the Weeks of July 7 & 14, 2016
DJ Fusion Music Mix [tunes listed by artist/song title/label(s) in order]
1. Wu-Tang Clan feat. Isaac Hayes/I Can't Go To Sleep/Loud
2. Blu & Nottz feat. Akie Bermiss/Atlantis (J57 Remix)/Coalmine Records
3. DJ Shadow feat. Run the Jewels/Nobody Speak/Mass Appeal
4. Logic/Deeper Than Money/Visionary Music Group & Def Jam
5. Metronomy/16 Beat/Because Music
6. Vast Aire & Raticus/D.W.I./Tenement Music
7. Big K.R.I.T./4PM @ The Kappa/BigKRIT.com
8. Craig G feat. Kool Keith/Make Your Arrangements/Soulspazm
9. Blood Orange/Change/Domino Recording Co.
10. Ken Boothe/I'm Not For Sale/Deep Groove Sounds
11. Schoolboy Q feat Anderson .Paak/Blank Face/TDE & Interscope
12. Apathy feat. Oh No & Kappa Gamma/Charlie Brown/Dirty Version Records
13. Langenberg feat. Blakkat/Shadows (Atjazz Remix)/Dessous
PLUS Some Extra Special Hidden Tracks in the Ausar Ra Black Hawk Master Mix w/ Old School Black Music Classics and Independent Music Finds
Current FuseBox Radio Broadcast Radio & Internet Affiliates
Subscribe to get the weekly episodes of the syndicated FuseBox Radio Broadcast with DJ Fusion & Ausar Ra Black Hawk!
Listen to the latest weekly episodes of the syndicated FuseBox Radio Broadcast w/DJ Fusion & Jon Judah via Stitcher Radio!
Listen to the latest weekly episodes of the syndicated FuseBox Radio Broadcast w/DJ Fusion & Jon Judah via Tune In Radio!