Direct mp3 Download
(right click and "save as")
Direct mp3 Download Backup
(right click and "save as"; via
Blip.TV
)
This is the latest episode of the syndicated
FuseBox Radio Broadcast
with DJ Fusion & Jon Judah for the week of January 27, 2010 with some new and classic Hip-Hop & Soul Music, news and commentary.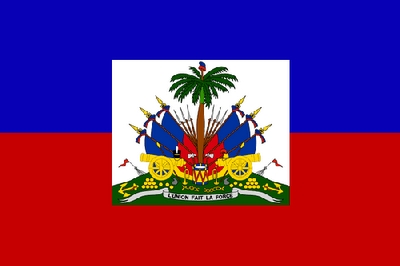 more updates with the earthquake aftermath in Haiti
(including the current casualties,
the Hip-Hop 4 Haiti nationwide events in the U.S. on January 30, 2010 & beyond
, what are other countries offering & saying about Haiti's pre- & post-recovery situations, worries of profiteering off of Haiti's issues and some other things), pre-State of the Union speech address commentary,
Washington Post writer Gene Weingarten's article on jury duty & unnecessary police tampering in the court system
along with other subjects here and there.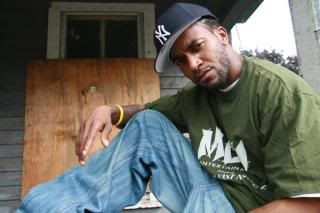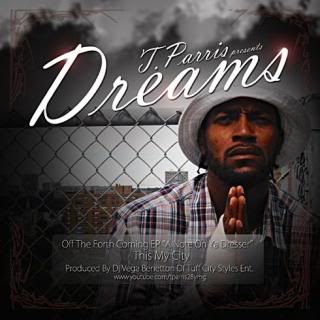 During this week's show, we had a great interview with Harlem, NY's own independent Hip-Hop MC T. Parris (
http://www.myspace.com/TParris2008
).
Some of the topics we've touched base on included T. Parris' musical, educational & family background, his current feeling about the overall NYC Hip-Hop scene for both good and bad throughout both is group (via M.E.N.) and solo career as an independent artist, the lack of respect lately for East Coast style of Hip-Hop Music, personal and other politics of the music business, his upcoming mixtape and album projects, being truthful to one's self as a music artist & man and a lot more!
There are new episodes of the
Black Agenda Report
and
Direct EFX
segments on this week's broadcast.
FuseBox Radio Playlist for the Week of January 27, 2010 (not many due to this week's interview and extended show intro)
Teddy Pendergrass/Life Is A Circle/The Right Stuff (R.I.P.)
Damian Marley & Nas/As We Enter/White Label
King Britt feat. Astrid Suryanto/Now/Nervous Records
Method Man, Ghostface Killah & Raekwon/Our Dreams/Gold Dust Media
Musiq Soulchild/No Ordinary Love/
MusiqSoulChild.com
T. Parris/A Mother Like You/White Label (
http://www.myspace.com/tparris2008
)
Jaheim feat. Jadakiss/Ain't Leaving Without You RMX/Divine Mill
Nneka feat. Jay Electronica/Walking (J. Period RMX)/
JPeriod.com
Umi Marcano/Sunshine/
UmiMarcano.com
Mighty Mystic/Champion/
MightyMystic.com
T. Parris/Sugar Hill Dynasty/White Label (
http://www.myspace.com/tparris2008
)
Dre Robinson feat. Mighty Mystic/Fade Away (inst.)/Pollymore Music Group
PLUS Some Extra Special Hidden Tracks in the Jon Judah Master Mix w/ Old School Classics and more MySpace.com Independent Music Finds
Current FuseBox Radio Broadcast Radio & Internet Affiliates (as of this week):

UrbanNetwork.com's The Mix Internet Radio Station - UN Power Jam Radio (owned by Urban Network Magazine) OKRP.com, ReeWineMusic.com/ReeWine Radio, Progressive Blend Radio, Sprint Radio Extra/mSpot (via the Worldwide Alpha Communications Network), SouthBound.FM, DeadBeat Radio, CrackAudio.com, TheBestJams.com/The Best Jams Radio, Radio CPR 97.5 FM, FlyTunes.FM/FlyCast ,Planet Urban (Austrailia)/PlanetUrban.com.au, AmalgamDigital.com, BlockJams.com, ConspiracyUK.com , FONYE Radio , VI Radio , DurdeeSouthRadio.com , Beyond.FM , MyBlockRadio.net, Rutgers University Radio, WRSU 88.7 FM, Stop Beefin' Start Eatin' Radio, Ceesiety Radio, Mixshow Blast Radio, Slip-N-Slide DJs Podcast, The Best Jams, ExtravaGangsta Radio, HipHopSoulRadio.com , Digiwaxx Presents: The Blast , White Folks Get Crunk for DJs, Legion Music & Media, UnderWorldMixRadio.com, MixLaWax Radio, Trunk Hustlers Online, 907 Jamz. The6.FM, Nilo Radio, 1.FM Jamz, Blayze University Radio, Blip.TV, iBlog126.com, Miro, WSOUF.com, True Fire Radio, StreetsD.com (Streets Mos Magazine Radio), Rock The Dub, Last Word Online, Soul Pitch Hustle, Black Soul Rhythms, Honey Magazine, i95.FM, The PRess Junkie, Planet Ill, Ground Up Radio, BlackCoffeeChannel.com (Coming Soon), Gutta Muzik (HD) Radio (Coming Soon)



** Most Stations/Outlets Tracked via RadioWave Monitor, Mediaguide & SoundExchange **
Subscribe to get the weekly episodes of the syndicated FuseBox Radio Broadcast with DJ Fusion & Jon Judah!