Direct mp3 Download
(right click and "save as")
Direct mp3 Download Backup
(right click and "save as"; via
Blip.TV
)
This is the latest episode of the syndicated
FuseBox Radio Broadcast
with DJ Fusion & Jon Judah for the week of February 10, 2010 with some new and classic Hip-Hop & Soul Music, news and commentary.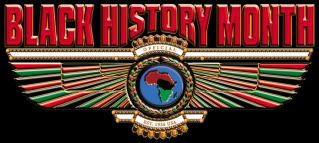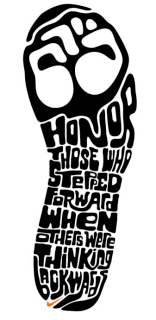 Our extended commentary this week focused on the importance still of having an officially recognized Black History Month in the U.S. & U.K., the strange weather going on, especially
the major snowstorm in the Eastern U.S. this past week
and
the earthquake in Illinois
,
actor Lou Gossett, Jr.'s current battle with prostate cancer
and some other subjects here and there.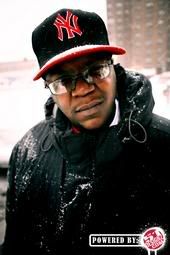 During this week's show, we had a great interview with Brooklyn, NY's own independent Hip-Hop MC Nervzeen (
http://www.myspace.com/Nervzeen
;
http://www.twitter.com/zeeno51
).
Some of the topics we've touched base on included Nervzeen's musical, educational & family background, his current feeling about the overall NYC Hip-Hop scene for both good and bad through this experiences in groups and solo career as an independent artist, the lack of respect lately for East Coast & lyrical styles of Hip-Hop Music in the mainstream music arena, personal and other politics of the music business, his upcoming mixtape and album projects with Team BlackOut and his own solo joints, being truthful to one's self as a music artist & man and a lot more!
There is a new episode of the
Black Agenda Report
for this week's broadcast but no new
Direct EFX
segment on this week's broadcast (did not recieve before broadcast time).
Feel free to check out
some recent episodes of the syndicated FuseBox Radio Broadcast over at our official blog, BlackRadioIsBack.com - all of the shows are clean/radio friendly
.
FuseBox Radio Playlist for the Week of February 10, 2010 (in no particular order)
Gil Scott-Heron/Whitey On The Moon/RCA
Paula Perry/Extra Extra/Motown
Sade/Bring Me Home/Epic
X.O./Black Broadway/Oddisee Music
Nervzeen/L@YAF/Grind Tyme Management
Ty feat. Sarina Leah & Shaun Escofrey/Emotions/BBE
Georg Levin/I Need to Understand/BBE
Graph Nobel/Sweet Disappointment/White Label (
http://www.myspace.com/GraphNobel
)
Corinne Bailey Rae/The Blackest Lily/Capitol
Raheem DeVaughn/I Don't Care/368 Music Group
Jagged Edge/You Look Good With Me/Slip-N-Slide Records
Maysa/Am I Wrong (For Loving You)/Shanachie
Jaheim/Her/Divine Mill
Mistah FAB/How I Came Up/White Label (
http://www.myspace.com/MistahFab
)
Whitefolkz feat. Southeast Slim/Body Snatchers/Topp Dogg Hill
Marsha Ambrosious/Put It On Repeat/White Label (
http://www.myspace.com/MarshaAmbrosius
)
Method Man, Ghostface Killah & Raekwon/Our Dreams/Gold Dust Media
King Britt feat. Astrid Suryanto/Now/Nervous Records
Damian Marley & Nas/As We Enter/White Label
Umi Marcano/Sunshine/
UmiMarcano.com
MuthaWit/We Portal Share Minor (@Rose Live)/Urb Alt Compilation
Clipse feat. Pharrell & Kenna/Life Change/Star Trak
Erykah Badu/Window Seat/White Label (
http://www.ErykahBadu.com
)
Nasty Habits/Shadow Boxing/BBE
Steve Spacek/Circulate/Sound in Color
Reflection Eternal feat. J. Cole, Jay Electronica & Mos Def/Just Begun/Blacksmith
Nervzeen/I'm So Tired/Grind Tyme Management
King Ujah/Black Man God/White Label (
http://www.KingUjah.com
)
Freeway & Jake One/Free People/Rhymesayers
Variety Lab feat. David Bartholomel/Mireia/Peer Music
Al Kent/I'm Alright/BBE
Nneka feat. Wesley Williams/Kangpe/Yo Mama, Decon & Epic
The Roots feat. Chick Corea/Spain/White Label (
http://www.TheRoots.com
)
Moka Only/Frost Run/Domination Recordings
Big Twins/Don't Be So Amaze/H.I Recordz
Nadia Baston feat. Black Stalin/Trouble (Oil Pan Riddim)/White Label
Rhymefest feat. Little Brother/How High (inst.)/White Label
PLUS Some Extra Special Hidden Tracks in the Jon Judah Master Mix w/ Old School Classics and more MySpace.com Independent Music Finds
Current FuseBox Radio Broadcast Radio & Internet Affiliates (as of this week):

UrbanNetwork.com's The Mix Internet Radio Station - UN Power Jam Radio (owned by Urban Network Magazine) OKRP.com, ReeWineMusic.com/ReeWine Radio, Progressive Blend Radio, Sprint Radio Extra/mSpot (via the Worldwide Alpha Communications Network), SouthBound.FM, DeadBeat Radio, CrackAudio.com, TheBestJams.com/The Best Jams Radio, Radio CPR 97.5 FM, FlyTunes.FM/FlyCast ,Planet Urban (Austrailia)/PlanetUrban.com.au, AmalgamDigital.com, BlockJams.com, ConspiracyUK.com , FONYE Radio , VI Radio , DurdeeSouthRadio.com , Beyond.FM , MyBlockRadio.net, Rutgers University Radio, WRSU 88.7 FM, Stop Beefin' Start Eatin' Radio, Ceesiety Radio, Mixshow Blast Radio, Slip-N-Slide DJs Podcast, The Best Jams, ExtravaGangsta Radio, HipHopSoulRadio.com , Digiwaxx Presents: The Blast , White Folks Get Crunk for DJs, Legion Music & Media, UnderWorldMixRadio.com, MixLaWax Radio, Trunk Hustlers Online, 907 Jamz. The6.FM, Nilo Radio, 1.FM Jamz, Blayze University Radio, Blip.TV, iBlog126.com, Miro, WSOUF.com, True Fire Radio, StreetsD.com (Streets Mos Magazine Radio), Rock The Dub, Last Word Online, Soul Pitch Hustle, Black Soul Rhythms, Honey Magazine, i95.FM, The PRess Junkie, Planet Ill, Ground Up Radio, BlackCoffeeChannel.com (Coming Soon), Gutta Muzik (HD) Radio (Coming Soon)



** Most Stations/Outlets Tracked via RadioWave Monitor, Mediaguide & SoundExchange **
Subscribe to get the weekly episodes of the syndicated FuseBox Radio Broadcast with DJ Fusion & Jon Judah!