Direct mp3 Download
(right click and "save as")
Direct mp3 Download Backup
(right click and "save as"; via
Blip.TV
)
This is the latest episode of the syndicated
FuseBox Radio Broadcast
with DJ Fusion & Jon Judah for the week of February 3, 2010 with some new and classic Hip-Hop & Soul Music, news and commentary.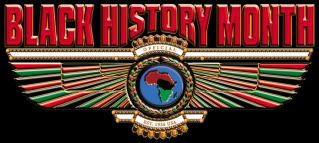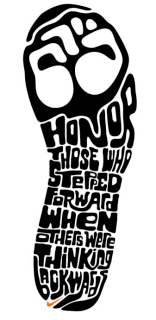 Our extended commentary this week focused on
the importance still of having an officially recognized Black History Month in the U.S. & U.K.
, extra updates about the rebuilding efforts & tampering from outside forces after the earthquake aftermath in Haiti (especially with
the recent cases of illegal child trafficking
),
the documentary "Copyright Criminals"
, Net Neutrality and why it's important for everyone, this year's Grammy Awards,
the passing of historian Howard Zinn
, soul singer
Etta James' current illness
and some other subjects here and there.
There are new episodes of the
Black Agenda Report
and
Direct EFX
segments on this week's broadcast.
Feel free to check out
some recent episodes of the syndicated FuseBox Radio Broadcast over at our official blog, BlackRadioIsBack.com - all of the shows are clean/radio friendly
.
FuseBox Radio Playlist for the Week of Febuary 3, 2010 (in no particular order)
Stetasonic/Talkin' All That Jazz (12" mix)/Tommy Boy
Sade/Bring Me Home/Epic
Erykah Badu feat. Lil' Wayne/Jump Up In The Air and Stay There/White Label (
http://www.ErykahBadu.com
)
Corinne Bailey Rae/The Blackest Lily/Capitol
Raheem DeVaughn/I Don't Care/368 Music Group
Craig Mack feat. Q-Tip/Get Down RMX/Bad Boy
Damian Marley & Nas/As We Enter/White Label
Method Man, Ghostface Killah & Raekwon/Our Dreams/Gold Dust Media
Jaheim feat. Jadakiss/Ain't Leaving Without You RMX/Divine Mill
B.o.B/The Biz/White Label (
http://www.myspace.com/bobatl
)
Musiq Soulchild/No Ordinary Love/
MusiqSoulChild.com
Oran "Juice" Jones/The Rain/Def Jam
Roni Size & Krust/Hop Scotch/BBE
X.O./Black Broadway/Oddisee Music
Maysa/Am I Wrong (For Loving You)/Shanachie
Groove Armada/I Won't Kneel (Mock & Toof RMX)/Om Records
Dre Robinson feat. Mighty Mystic/Fade Away (inst.)/Pollymore Music Group
PLUS Some Extra Special Hidden Tracks in the Jon Judah Master Mix w/ Old School Classics and more MySpace.com Independent Music Finds
Current FuseBox Radio Broadcast Radio & Internet Affiliates (as of this week):

UrbanNetwork.com's The Mix Internet Radio Station - UN Power Jam Radio (owned by Urban Network Magazine) OKRP.com, ReeWineMusic.com/ReeWine Radio, Progressive Blend Radio, Sprint Radio Extra/mSpot (via the Worldwide Alpha Communications Network), SouthBound.FM, DeadBeat Radio, CrackAudio.com, TheBestJams.com/The Best Jams Radio, Radio CPR 97.5 FM, FlyTunes.FM/FlyCast ,Planet Urban (Austrailia)/PlanetUrban.com.au, AmalgamDigital.com, BlockJams.com, ConspiracyUK.com , FONYE Radio , VI Radio , DurdeeSouthRadio.com , Beyond.FM , MyBlockRadio.net, Rutgers University Radio, WRSU 88.7 FM, Stop Beefin' Start Eatin' Radio, Ceesiety Radio, Mixshow Blast Radio, Slip-N-Slide DJs Podcast, The Best Jams, ExtravaGangsta Radio, HipHopSoulRadio.com , Digiwaxx Presents: The Blast , White Folks Get Crunk for DJs, Legion Music & Media, UnderWorldMixRadio.com, MixLaWax Radio, Trunk Hustlers Online, 907 Jamz. The6.FM, Nilo Radio, 1.FM Jamz, Blayze University Radio, Blip.TV, iBlog126.com, Miro, WSOUF.com, True Fire Radio, StreetsD.com (Streets Mos Magazine Radio), Rock The Dub, Last Word Online, Soul Pitch Hustle, Black Soul Rhythms, Honey Magazine, i95.FM, The PRess Junkie, Planet Ill, Ground Up Radio, BlackCoffeeChannel.com (Coming Soon), Gutta Muzik (HD) Radio (Coming Soon)



** Most Stations/Outlets Tracked via RadioWave Monitor, Mediaguide & SoundExchange **
Subscribe to get the weekly episodes of the syndicated FuseBox Radio Broadcast with DJ Fusion & Jon Judah!