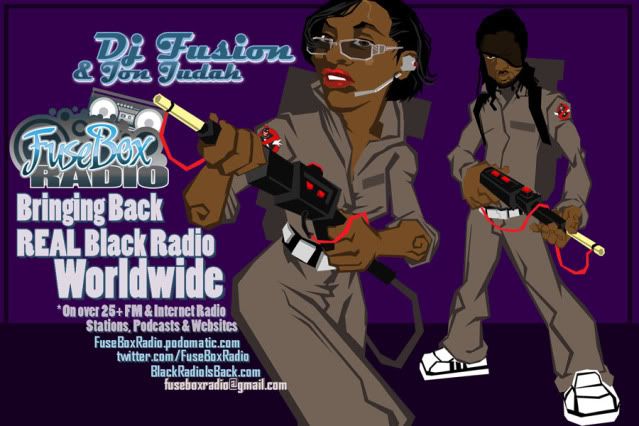 Player (via
Podomatic
feed):
Backup Player (via
Blip.TV
feed):
Direct mp3 Download
(right click and "save as")
Direct mp3 Download Backup
(right click and "save as"; via
Blip.TV
)
This is the latest episode of the syndicated
FuseBox Radio Broadcast
with DJ Fusion & Jon Judah for the week of November 3, 2010 with some new and classic Hip-Hop & Soul Music, news and commentary.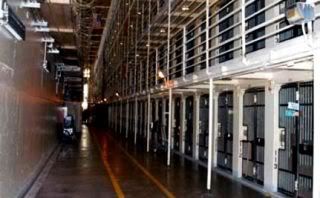 ** Special Jon Judah FuseBox Radio Interview: covering the trials & tribulations of Black men in the Virginia prison/"justice" system; direct 1st hand experiences of one man who has encountered it via State Farm, VA's "Deep Metal Correctional Center" & "Newport News Jail" **
Due to our special extended interview segment, we don't have the
Black Agenda Report
,
Free Press "Media Minutes"
or
Direct EFX
segments on this week's show.
Feel free to check out
some recent episodes of the syndicated FuseBox Radio Broadcast over at our official blog, BlackRadioIsBack.com - all of the shows are clean/radio friendly
.
FuseBox Radio Playlist for the Week of November 3, 2010 (limited due to this week's interview)
J. Live/Home or Away/Triple Threat Productions
Rob Swift/D.R.E.W./Ipepac
Faith Evans/Sunshine/E1
N.E.R.D./Perfect Defect/Star Trak & Interscope
El Debarge feat. Faith Evans/Lay With You/Motown
Gang Starr/Next Time/Noo Trybe, Virgin & EMI
Leon Ware feat. Minnie Ripperton/Comfort/Motown
Nujabes & Fat Jon/World Without Words/Samurai Champlooo Records
Camp Lo/Son of..../Soul Fever
X-Clan/Tribal Jam/4th & B'way, Island & PolyGram
Tupac Shakur/Holla If Ya Hear Me (FuseBox Radio RMX)/White Label
Tupac Shakur/Ghetto Gospel (FuseBox Radio RMX)/White Label
Marc Dorsey/People In Search of a Life/MCA
Melvin Van Peebles/Come On Feet Do Your Thing/White Label
Gang Starr/The Ownerz/Noo Trybe, Virgin & EMI
Terminator X feat. Chuck D & Sista Souljah/Buck Wilin'/Def Jam
Mos Def/Sex, Love & Money/Rawkus & Geffen
Pete Rock & CL Smooth/Reminisce Over You/Elektra
Eric Sermon/Music/J Records
The Creators feat. El Da Sensai/The Music/White Label
Supercat/Dem Don't Worry Me (inst.)/White Label
Sweet Gee/Games People Play/White Label
DJ Spooky/Galactic Funk/White Label
PLUS Some Extra Special Hidden Tracks in the Jon Judah Master Mix w/ Old School Black Music Classics and Independent Music Finds
Current FuseBox Radio Broadcast Radio & Internet Affiliates (as of this week):
UrbanNetwork.com's The Mix Internet Radio Station - UN Power Jam Radio

(owned by Urban Network Magazine)

OKRP.com

,

ReeWineMusic.com/ReeWine Radio

,

Progressive Blend Radio

,

Sprint Radio Extra/mSpot (via the Worldwide Alpha Communications Network)

,

SouthBound.FM

,

DeadBeat Radio

,

CrackAudio.com

,

TheBestJams.com/The Best Jams Radio

,

Radio CPR 97.5 FM

,

FlyTunes.FM/FlyCast

,

Planet Urban (Austrailia)/PlanetUrban.com.au

,

AmalgamDigital.com

,

BlockJams.com

,

ConspiracyUK.com

,

FONYE Radio

,

VI Radio

,

DurdeeSouthRadio.com

,

Beyond.FM

,

MyBlockRadio.net

,

Rutgers University Radio, WRSU 88.7 FM

,

Stop Beefin' Start Eatin' Radio

,

Ceesiety Radio

,

Mixshow Blast Radio

,

Slip-N-Slide DJs Podcast

,

The Best Jams

,

ExtravaGangsta Radio

,

HipHopSoulRadio.com

,

Digiwaxx Presents: The Blast

,

White Folks Get Crunk for DJs

,

Legion Music & Media

,

UnderWorldMixRadio.com

,

MixLaWax Radio

,

Trunk Hustlers Online

,

907 Jamz

.

The6.FM

,

Nilo Radio

,

1.FM Jamz

,

Blayze University Radio

,

Blip.TV

,

iBlog126.com

,

Miro

,

WSOUF.com

,

True Fire Radio

,

StreetsD.com (Streets Mos Magazine Radio)

,

Rock The Dub

,

Last Word Online

,

Soul Pitch Hustle

,

Black Soul Rhythms

,

Honey Magazine

,

i95.FM

,

The PRess Junkie

,

Planet Ill

,

Ground Up Radio

,

W.O.W. Radio

,

DIRadioCast

,

Fleet DJ Radio

,

SWURV Radio

,

Revolt Radio

,

GC Radio

,

BlackCoffeeChannel.com

(Coming Soon),

Gutta Muzik (HD) Radio

(Coming Soon)
** Most Stations/Outlets Tracked via RadioWave Monitor, Mediaguide & SoundExchange **
Subscribe to get the weekly episodes of the syndicated FuseBox Radio Broadcast with DJ Fusion & Jon Judah!
XML