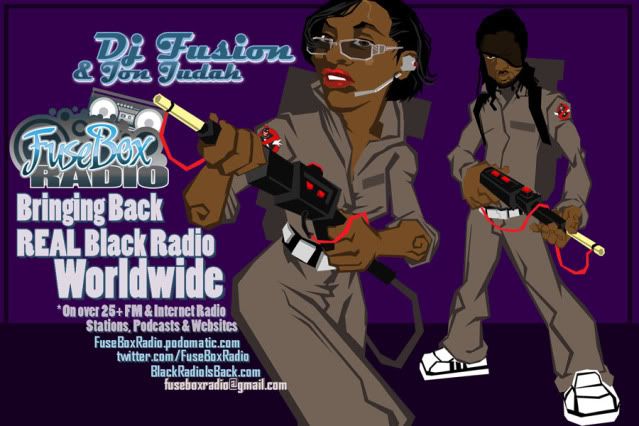 Player (via
Podomatic
feed):
Backup Player (via
Blip.TV
feed):
Direct mp3 Download
(right click and "save as")
Backup mp3 Download
(right click and "save as")
This is the latest episode of the syndicated
FuseBox Radio Broadcast
with DJ Fusion & Jon Judah for the week of May 11, 2011 with some new and classic Hip-Hop & Soul Music, news and commentary.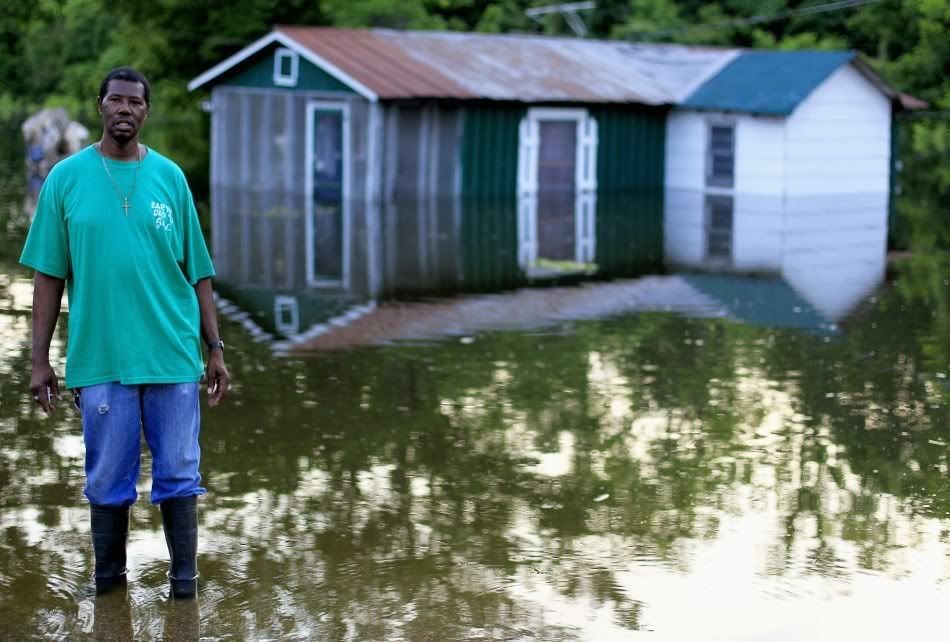 Our extended commentary this week focused on the
current flood situation around the Mississippi River
, NBA Playoffs (specifically the way the L.A. Lakers burned out during their series), some recent stories about
'net privacy
,
the upcoming tasty travesty of the Triple Decker Oreo
and a bunch of other diverse topics here and there.
There are brand new
Black Agenda Report
,
Free Press
"Media Minutes" and
Black University Radio Network
(B.U.R.N.) Direct EFX mini-segments on this week's episode.
Feel free to check out some
recent episodes of the syndicated FuseBox Radio Broadcast over at our official blog, BlackRadioIsBack.com - all of the shows are clean/radio friendly
.
FuseBox Radio Playlist for the Week of May 11, 2011 (in no particular order)
The Lost Boyz/Channel Zero/Uptown Records
John Coltrane/Vigil/Polygram
Dennis Alcapone/Cassius Clay/Studio One
Jill Scott feat. Anthony Hamilton/So In Love/WB
Fonzworth Bentley/Fireside Chat/G.O.O.D. Music
Julie Dexter/Come In Home/JulieDexter.com
Freebass 808/Love Eclipse/Money Ball Records & Traffic Ent.
J. Rawls feat. Sadat X & Wise Intelligent/Face It/Nature Sounds
Blu/Untitled (Loved U) 2/New World Color
Gods'illa feat. Maimouna Youssef/You Don't Have To Be A Star/Up & Up Recordings
Fong-Sai-U feat. Res/Welcome to the Ghetto/Soulspazsm Records
Rare Essence/Guess Who's Back/Rare One Records
Metronomy/The Look (King Krule RMX)/Big Beat & Because Music
Alison Carney/Japanese Candy/AlisonCarney.com
Fresh Daily/Say Yes/FreshDailyMC.com
Internal Quest feat. Montega/I Tell 'Em/Jersey Sound Lab
Marc de Clive-Lowe Presents Sy SMith/Teena (Lovergirl Syberized)/White Label
Muthawit/Waiting For My.../URB ALT
Chrissy Murderbot feat. MC Zuzu/The Vibe Is So Right/Planet Mu
Mista Savona feat. Capelton/Prove Them Wrong/Mista Savona Productions & Elfant Tracks
Truth Universal/Polygraph/Truth Universal Music
Z-Trip/Beastie Boys Megamix/White Label
PLUS Some Extra Special Hidden Tracks in the Jon Judah Master Mix w/ Old School Black Music Classics and Independent Music Finds
Current FuseBox Radio Broadcast Radio & Internet Affiliates (as of this week):
** Most Stations/Outlets Tracked via RadioWave Monitor, Mediaguide & SoundExchange **
Subscribe to get the weekly episodes of the syndicated FuseBox Radio Broadcast with DJ Fusion & Jon Judah!