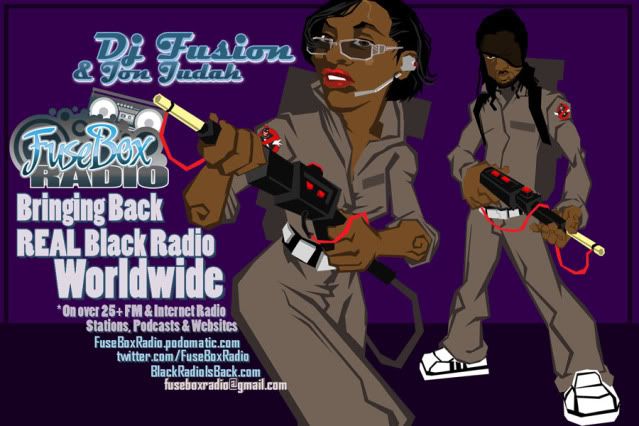 Player (via
Podomatic
feed):
Backup Player (via
Blip.TV
feed):
Direct mp3 Download
(right click and "save as")
Backup mp3 Download via Blip.TV
(right click and "save as")
This is the latest episode of the syndicated
FuseBox Radio Broadcast
with DJ Fusion & Jon Judah for the week of July 13, 2011 with some new and classic Hip-Hop & Soul Music, news and commentary.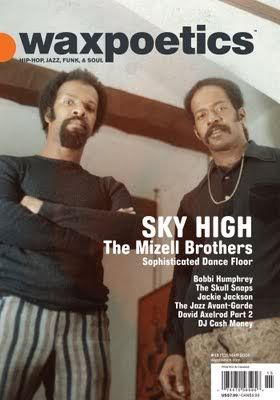 Our commentary this week touched base on the
"News of the World" phone tapping scandal involving Rupert Murdoch & his various companies (including Fox News under News Corp.) & what that means for media internationally
,
the recent CBS news story talking about the recession affecting Black America more then mainstream America on all economic levels
, the weird story about the
CIA doing a fake vaccination drive to get the Bin Laden family's DNA
,
the passing of producer/songwriter Alphonso "Fonce" Mizell
& it's importance in Hip-Hop, Soul, Jazz & Funk Music, Sean (a.k.a Diddy, a.k.a Puff Daddy, etc.) Combs saying he's not going to perform as an artist anymore, the Black Eyed Peas breaking up, bad relationships via a
story about a California women cutting off her husband's "member" & tossing it in a garbage disposal
and a bunch of other diverse topics here and there.
FuseBox Radio Playlist for the Week of July 13, 2011 (in no particular order)
Masta Ace/Can't Stop The Bumrush/Delicious Vinyl
Common feat Nas/Ghetto Dreams/White Label
Blu/Lucky/Nature Sounds
Beverly Knight/Fairplay (Live)/Hurricane Records
Zo! feat. Phonte & Sy Smith/Black Cow/FE Music
Tony Reds of TCB/Clap for Me/REO Records
Jill Scott feat. Anthony Hamilton/So In Love/J Records
John Coltrane/Traneing In/Prestige
Elza Soares/Chove Chuva/White Label
RZA feat. Rev. William Burke/Robbery/White Label
Donny Goines/WhatupBro/White Label (http://DonnyGoines.blogspot.com) Mavado/Do Road/White Label
Erik Rico feat. Marc Mac/Just Love/Tokyo Dawn Records
Adam Falcon feat. Nona Hendryx/Sunshine (Woke Up This Morning)/AdamFalcon.com
Macsen Apollo/HeartBreaks/MacsenApollo.com
PLUS Some Extra Special Hidden Tracks in the Jon Judah Master Mix w/ Old School Black Music Classics and Independent Music Finds
** Most Stations/Outlets Tracked via RadioWave Monitor, Mediaguide & SoundExchange **
Subscribe to get the weekly episodes of the syndicated FuseBox Radio Broadcast with DJ Fusion & Jon Judah!