This is the latest episode of the syndicated
FuseBox Radio Broadcast with DJ Fusion & Jon Judah
for the week of September 4, 2012 with some new and classic music from the international Black Diaspora, news and commentary.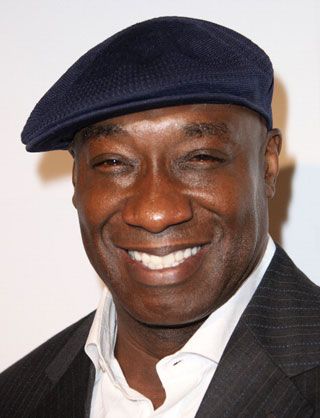 Our commentary this week touched base on the deaths of actor
Michael Clark Duncan
and international drug dealer
Griselda Blanco
, some more thoughts on this year's Republican National Convention (including
Clint Eastwood talking to "Invisible Obama" in a chair during his speech)
and choices from that political parties current candidates,
the summer shootings in Chicago
and how that has lead to
the conflict of words & mentalities with Hip-Hop artists Chief Keef & Lupe Fiasco
+ what that means for Hip-Hop & the Black Community at large, this year's Rock the Bells & Made In America Labor Day concerts and some other things here and there.
There are brand new
Black Agenda Report
and
Black University Radio Network (BURN)
DIRECT EFX news mini-segments on this week's episode.
Feel free to check out
some recent episodes of the syndicated FuseBox Radio Broadcast over at our official blog, BlackRadioIsBack.com - all of the shows are clean/radio friendly
.
FuseBox Radio Playlist for the Week of September 4, 2012 (in no particular order)
Joe Bataan/Rap O Clap O (International Edit)/Salsoul
Donald Byrd/Black Byrd/Blue Note
Shabaam Sahdeeq/Seasons Change/Marvel Ent.
Meshell Ndegeocelle feat. Cody ChestNutt/To Be Young, Gifted & Black/Naive Records
Newban/Magic Lady/BBE
Bennetrhodes/Wake Up Sauce/KanSano.com
Flying Lotus/Between Friends/AdultSwim.com
JJ DOOM feat. Beth Gibbons/GMO/Lex Records
Maimouna Youssef/Meet Me In Brazil/MuMuFresh.com
Xing-N-Fox feat. Treach, Doitall & Ky Will/Bang/White Label
Jackson 5/I Wanna Be Where You Are (J. Period String Mix)/White Label
Dwele feat. Phife Dawg/What Profit RMX/E1
Method Man, Freddie Gibbs & StreetLife/Built For This/White Label
Donaeo/Move to Da Gyal Dem/White Label
Positive Flow feat. Heidi Vogel/Children of the Sun/Tokyo Dawn Records
PLUS Some Extra Special Hidden Tracks in the Jon Judah Master Mix w/ Old School Black Music Classics and Independent Music Finds
Current FuseBox Radio Broadcast Radio & Internet Affiliates
** Most Stations/Outlets Tracked via RadioWave Monitor, Mediaguide & SoundExchange **
Subscribe to get the weekly episodes of the syndicated FuseBox Radio Broadcast with DJ Fusion & Jon Judah!