This is the latest episode of the syndicated
FuseBox Radio Broadcast with DJ Fusion & Jon Judah
for the week of February 27, 2013 with some new and classic music from the international Black Diaspora, news and commentary.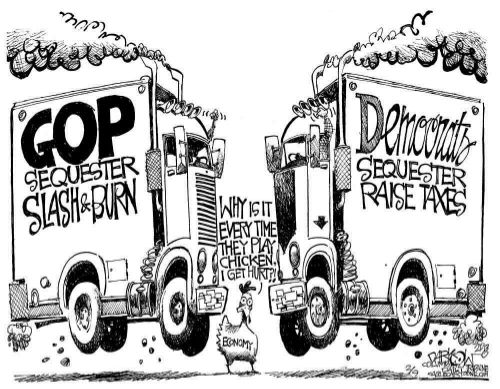 Our commentary this week touched base on
sequestration in the U.S. & what that actually means for regular people
,
the insanity of horse meat popping up everywhere in the U.K. & South Africa in fast food
,
stories coming out about U.K. police engaging in literal "sleeping with the enemy" tactics infiltrating activist organizations
,
NYPD's raid of the South Bronx community center Rebel Diaz Arts Collective (RDACBX)
and some other things here and there.
There is a brand new
Black Agenda Report
news mini-segment on this week's episode.
Feel free to check out
some recent episodes of the syndicated FuseBox Radio Broadcast over at our official blog, BlackRadioIsBack.com - all of the shows are clean/radio friendly
.
FuseBox Radio Playlist for the Week of February 27, 2013 (in no particular order)
Souls of Mischief/Ya Don't Stop/Hiero Imperium
Tricky feat. Francesca Belmonte/Nothing's Changed/False Idols
R.A. The Rugged Man/The People's Champ/Nature Sounds
Bilal/West Side Girl/E1
Frank Ocean/Super Rich Kids/Island Def Jam
Dido feat. Kendrick Lamar/Let Us Move On/RCA
Leonard Friend/Gatorade & Tylenol/LeonardFriend.com
Al Kent/Sandys Gang/BBE
Johnny Polygon/How It Feels (Change Your Mind)/JohnnyPolygon.com
Petty/Realer With Design/Gummy Soul
RZA/Black Soul/VLEK
French Horn Rebellion/Love Is Dangerous (FHRekles RMX)/FrenchHornRebellion.com
Boogat feat. Lido Pimienta/Ujunico/Maisonnette
Able 8/Data Crunch/NerdsVsBullies.com
Ghostface Killah & Adrian Younge/The Rise of Ghostface Killah/Soul Temple
Gramatik/Bluestep/Lowtemp
Mo Kolours/Bomptious/One-Handed Music
Alice Russell/Twin Peaks/Tru Thoughts
RDGLDGRN/Million Fans/RDGLDRGN.com
Vincent Kwok/Afrique/Transport Recordings
Joey Badass/Waves/Sony Red
Bonobo/Cirrus/Ninja Tune
Deuce and Oeaux/Devotion/White Label (http://Soundcloud.com/KwameOeaux)
Nia Keturah/Aquatic Life/NiaKeturah.com
PLUS Some Extra Special Hidden Tracks in the Jon Judah Master Mix w/ Old School Black Music Classics and Independent Music Finds
Current FuseBox Radio Broadcast Radio & Internet Affiliates
** Most Stations/Outlets Tracked via RadioWave Monitor, Mediaguide & SoundExchange **
Subscribe to get the weekly episodes of the syndicated FuseBox Radio Broadcast with DJ Fusion & Jon Judah!