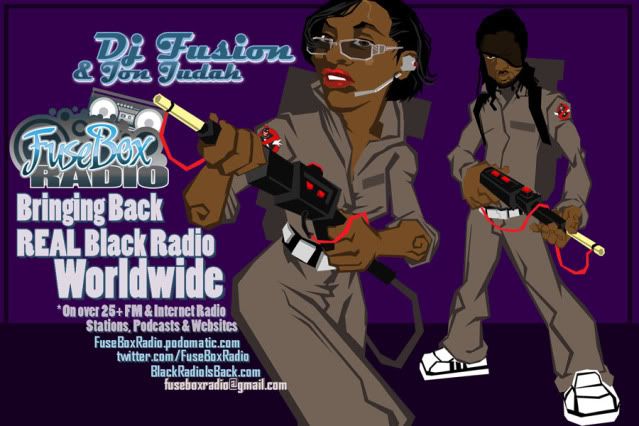 This is the latest episode of the syndicated
FuseBox Radio Broadcast with DJ Fusion & Jon Judah
for the week of March 21, 2013 with some new and classic music from the international Black Diaspora, news and commentary.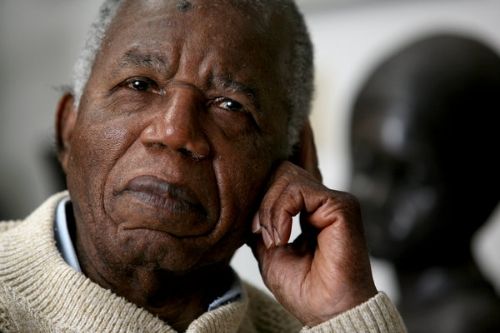 Our commentary this week touched base on the
passing of author Chinua Achebe ("Things Fall Apart")
,
updates on NYPD's "Stop & Frisk" procedure court case
plus more
"eyes in the sky" being in New York City according to Mayor Bloomberg
, our view about
actress Jada Pinkett Smith's Internet inquiry about Black Magazines sharing their covers with White Women
for "equality",
when a struggle rapper's foolery of understanding what the Illuminati is goes wrong
and some other things here and there.
There are brand new
Black Agenda Report
&
Direct EFX
news mini-segments on this week's episode.
Feel free to check out
some recent episodes of the syndicated FuseBox Radio Broadcast over at our official blog, BlackRadioIsBack.com - all of the shows are clean/radio friendly
.
FuseBox Radio Playlist for the Week of March 21, 2013 (in no particular order)
Timezone/Wildstyle/Celluloid
Della Reese/It Was A Very Good Year/ABC Records
Torae feat. Pharoahe Monch/What's Love/Internal Affairs Ent.
Charly & Margaux/All The Parties (Suite #1, Allegro in C Minor)/CharlyandMargaux.com
Drop City Yacht Club feat. Jeremih/Crickets/Exit 8, A&M & Octone
Alexander Spit feat. Action Bronson/Artesia/Decon
Daville/Atlantis/White Label
Maxi Priest/Holiday/White Label
T.O.K./Missing You/White Label
Ghostface Killah & Adrian Younge/The Sure Shot (Parts 1 & 2)/Soul Temple
Marco Polo feat. Big Daddy Kane/Nite & Day/Soulspaszm & Rawkus
R.A. The Rugged Man/The People's Champ/Nature Sounds
Disclosure feat. Alunageorge/White Noise/Co-Op & PMR Jasiri X feat. Brother Ali/The Pillars/Wandering Worx Music
Bonobo/Cirrus/Ninja Tune Rapper
Big Pooh feat. Chaundon/Congnac/TheFreshestFatBoy.com
Joey Badass/Waves/Sony Red
PLUS Some Extra Special Hidden Tracks in the Jon Judah Master Mix w/ Old School Black Music Classics and Independent Music Finds
Current FuseBox Radio Broadcast Radio & Internet Affiliates
** Most Stations/Outlets Tracked via RadioWave Monitor, Mediaguide & SoundExchange **
Subscribe to get the weekly episodes of the syndicated FuseBox Radio Broadcast with DJ Fusion & Jon Judah!