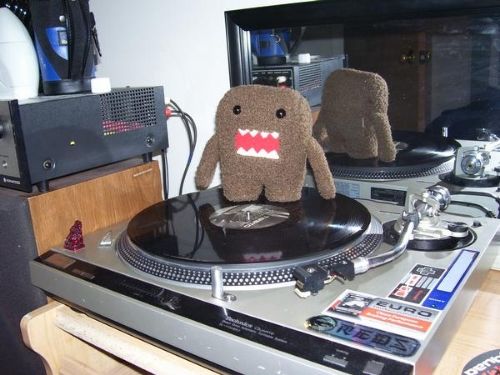 This particular episode was kind of a "Best of the FuseBox Radio Broadcast" selection of tracks we played throughout the years as part of coming into the New Year of 2005 show...
** We've been a bit busy with things on the good hectic side of things with upcoming event sponsorship (Cosmic Run D.C.), plus current & upcoming events (D.C. Green Festival, Marine Corps Marathon, covering the A3C Music Festival and more) with the FuseBox Radio Broadcast...we'll have a brand new episode up soon but wanted to give our listeners come cool tunes to check out in the meantime)... **
Playlist Breakdown for the week of Sept. 25, 2013 (from flashback episode originally broadcast on Jan. 13, 2005) (by Artist, Name & Label)
New Joints (or more up to date joints):
Big Six/Get Rich/Nervous Records
Roy Ayers feat. Betty Wright/Pretty Brown Skin/BBE
Ludacris, Nas & Doug E. Fresh/Virgo/Def Jam & Disturbing the Peace
De La Soul/Church/Sanctuary Group & AOI Records
Nas/These Are Our Heroes/Columbia
Black Moon/Thatz How It Iz/Duckdown
Old Joints:
Jadakiss feat. Nas/Show Discipline/Interscope
Bumpy Knuckles & Pete Rock/Knock Knock/Rawkus
Black Eyed Peas/BEP Empire/Interscope
Jaylib/The Heist/Stones Throw
Brand New Heavies/Never Stop/Delicious Vinyl
Erykah Badu/My Life/Motown
Cappadonna feat. Raekwon/Love is the Message/Epci
Guru feat. Donnell Jones/Huslin' Daze/Virgin
RZA/Show U Love/Koch
Cocoa Brovaz/Get Up/Rawkus
Main Source/Lookin' Out the Front Door/White Label
MF Doom/I Hear Voices Pt. 1/Subverse
MF Grimm/I Hear Voices Pt. 2/Subverse
Mos Def/Sex Drugs & Money/Geffen
Talib Kweli & Hi-Tek/Move Somethin'/Rawkus
Killarmy/Monster/Loud
Shabaam Sahdeeq/3D/Rawkus
De La Soul/Declaration/Tommy Boy
Common feat. Macy Gray/Geto Heaven RMX/MCA
Dilated Peoples/Worse Comes to Worse/ABB Records
DJ Eli, Breeze, Q-Unique, Godfather Don, J-Treds & MF
Doom/Fondle 'Em Fossils/Def Jux
Justice System/Summer In The City/MCA
Wu-Tang Clan/Mystery of Chessboxin'/Loud
Spoonie G & The Treacherous Three/The New Rap Language/Enjoy Records
Mistachuck (Chuck D)/The Pride/Mercury
Gravediggaz/Diary of a Madman/Gee Street
Mad Lion, Doug E Fresh, KRS-1, Fat Joe & Smif N Wessum/1, 2 Pass It/D&D Records
Rakim/The Saga Begins/Universal
Gangstarr/The Ownerz/Virgin
LL Cool J/Fa Ha/Def Jam
Keith Murray/Herb Is Pumpin'/Jive
Raphael Saadiq/Live Without You/Pookie
Mr. Lif/Be Out/White Label
Spymusic/Cloak/DMS County
Melle Mel/Megamix/Sugarhill Records
Soul II Soul/Back to Life (Jam & The Groove RMX)/Jive
Big Pun/Leatherface/Loud
Scienz of Life feat. MF Doom/Yikes!!!/Subverse
Rascalz feat. The Beatnuts/Can't Relate/Figure IV
The Coup/UCPAS/Dogday Records
DJ Muggs feat. G.O.D. Pt. III/We Will Survive/Ruffhouse
Nature feat. Nas/The Ultimate High/Columbia
Ghostface Killah feat. RZA/Nutmeg/Epic
Beastie Boys/Body Movin'/Kutmasta Kurt RMX/Grand Royal
Public Enemy/41:19/Atomic Pop
The Breakstra/Jarobi/Stone's Throw
Toshi Kubota/Masquerade/Epic
Ed O.G. & The Bulldoggs/I Got to Have It/White LAbel
Refugee All Stars feat. Melky & Day & John Forte/I Got A Love
Jones RMX/Columbia
DMX feat. Sheek from the Lox/Get At Me God Freestyle/White Label
Double D & Stenski/History of Hip-Hop Lesson 3/RPM Records
Funkmaster Flex feat. Faith/The Good Life/White LAbel
Carl Hancock Rux/Intro To Revolution (Money Mark RMX)/Giant Step
Freeway feat. Allen Anthony/Alright/Rocafella
Pep Love/Crooked Angles/Hiero Imperium
Tame One/Torture Chamber/Fat Beats
Akrobatik feat. Mr. Eon/SportsCenter/Rawkus & Eatern Conference
DJ Honda & Jeru The Damaja/El Presidente/DJ Honda Recordings
Solitair/No Doubt/Kneedeep Records
The Ancients/ 20/20 /Bronx Science
Grandmaster Flash/Freelance/Elektra
Ali Vegas feat. Nature/It's Like That/White Label
Dead Prez/The Pistol/Loud
Jungle Brothers/Funky By Nature
The Roots/Don't Say Nuthin'/Geffen
Current FuseBox Radio Broadcast Radio & Internet Affiliates
Subscribe to get the weekly episodes of the syndicated FuseBox Radio Broadcast with DJ Fusion & Jon Judah!


Listen to the latest weekly episodes of the syndicated FuseBox Radio Broadcast w/DJ Fusion & Jon Judah via Stitcher Radio!
Listen to the latest weekly episodes of the syndicated FuseBox Radio Broadcast w/DJ Fusion & Jon Judah via Tune In Radio!